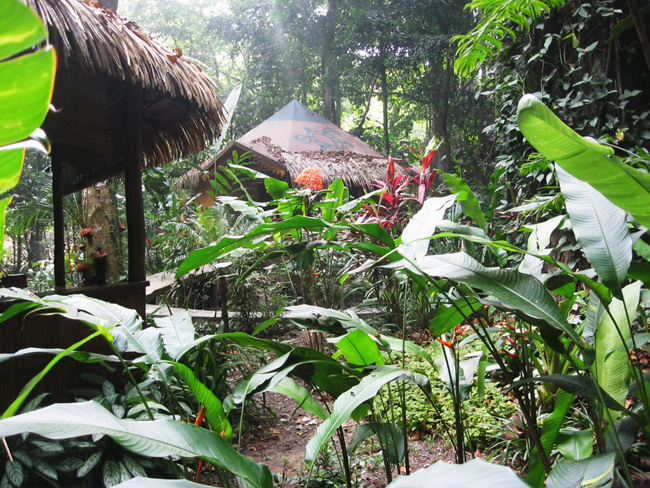 As Bed & Breakfast Owners on the Carolina Coast, summer is our busiest time of year.  Thoughts of leisurely days soaking up the sun, sipping cocktails while watching the sunset and all other ideas of adventure are temporarily set aside while we work to show our guests the best of Carolina Beach.   When winter rolls around; however,  it is our turn to escape to our version of Holiday.  So, on that note we thought you might enjoy hearing how we spent our vacation this past January.  Here are some of the highlights!
We began our journey in Puerto Viejo, Costa Rica at Mother Dear Ocean Cottages.  This is the ideal "get away from it all" romantic retreat!   The property has two hand crafted cottages built from tropical hard woods, literally just steps from the ocean.  The open ceilings allowed the ocean to sing us to sleep each night.  One literally feels the waves crashing against the shore plus there are a slew of native "guests" to keep you company.  Wild horses roam the shores during the daylight hours while the howler monkeys communicate with the jungle in the evenings.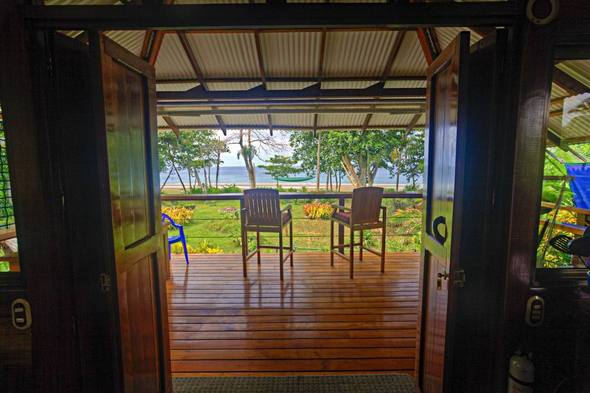 Our next stop down the Costa Rican Caribbean coast was in Punta Uva at the Korrigan Lodge. We found this jungle lodge to be absolute perfection!  Simple, yet exotic bungalows nestled in a tropical forest with the shore on the other side. The lovely French hosts along with their children and Bassam, the family dog, made us feel right at home complete with Bassam accompanying us to the beach each day for a swim and a roll in the sand.  Even on our last night at the lodge, Bassam slept on our porch the entire evening as if to say "farewell my friends, it's been a pleasure showing you my world."
Foodie note:  We found a hidden gem called "como en mi casa" and were delighted with the menu at this art café run by an adorable husband and wife team.  The proper Italian Cappuccinos, home made natural jams, and fresh baked desserts were bliss!
Travel note:  Panama boarders Costa Rica so an adventurous 2 or 3 day trip to lively Bocas Del Toro is a must if you are visiting Puerto Viejo.  The trek can be a little challenging and the boarder crossing is no place for a novice; however, absolutely worth the effort!  We're glad we did this and it was certainly a very memorable part of our trip.
The adventure continued as we made our way to The Pacuare Lodge.  We loved the unique combination of utter elegance amidst lush, natural beauty. The only way to reach the Pacuare Lodge is via the Pacuare River on rafts in Class II-IV rapids, which is of course,  part of the adventure.  We enjoyed horseback riding through the mountains to indigenous tribes, a breathtaking canopy tour, and delicious, fresh and healthy meals sourced from local jungle farms just up the river that have been serving the local Tico's for decades.
Our final stop before heading back to the States was Hotel Milvia in San Jose.  This hotel was a Caribbean Plantation in the 1930's that has been fully restored. The Hotel Milvia is a tribute to Costa Rican modern art inside with outdoor gardens and terraces that offer panoramic views of the surrounding area.  This hotel is a great jumping off or finishing point for any traveler making their way through Costa Rica.
We love to learn about new places and share our travel adventures with others.  We aim to seek out those "hidden gem" accommodations and to find off the beaten track eateries that foodies share by word of mouth.  We look forward to your next visit with us so that we can hear your stories and swap some of our own too.  Hoping to see you soon!