Even if you overcook the bird, scorch the gravy or burn up the mashed potatoes you can still save the day if you serve the right cocktails this Thanksgiving! So, we thought we would share a few elevated recipes for you to really "wow" your guests this holiday.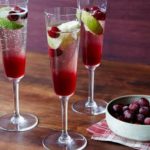 Ditch the standard mimosa for this special brunch and switch it up for a simple, elegant Cranberry Champagne Cocktail.
Ingredients
1 ounce sweetened cranberry juice
1 lime wedge
Champagne, Prosecco or sparkling wine
Frozen cranberries for garnish
Directions 
In a chilled Champagne flute add cranberry juice and a squeeze of lime. Top off the glass with Champagne. Garnish with cranberries.
We also like this Figgy-Orange Bourbon Cocktail from Food & Wine.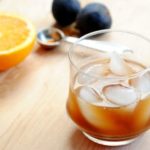 Ingredients
2 ounces bourbon
1/2 ounce Punt e Mes
1 tablespoon orange juice
1/2 tablespoon simple syrup
4 dashes Figgy-Orange Bitters or Regans' Orange Bitters No. 6
Nutmeg, to serve
Directions
In an ice-filled cocktail shaker, combine the bourbon, Punt e Mes, orange juice, simple syrup and bitters. Shake well. Strain the drink into a chilled coupe. Garnish with freshly grated nutmeg.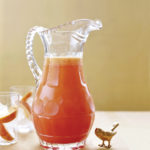 How about a holiday party punch like this Citrus-Cinnamon Punch? Make it ahead and guests can help themselves while you finish up the cooking!
Orange Reduction Ingredients
2 1/ 4 cups orange juice
Strips of zest from 2 navel oranges
Three 3-inch-long cinnamon sticks, broken into pieces
In a saucepan, boil the orange juice, zest and cinnamon sticks over moderately high heat until reduced to 1 cup, 8 minutes. Strain and let cool.
Punch Ingredients
3 cups orange juice
2 cups red grapefruit juice
1 tablespoon grenadine
2 1/2 cups cold grapefruit soda (20 ounces)
Orange slices and ground cinnamon, for garnish
Put it all together!
In a large glass pitcher, combine the orange reduction with the orange and grapefruit juices and the grenadine. Stir well and refrigerate until chilled, about 1 hour. Just before serving, pour in the grapefruit soda. Dust the orange slices with cinnamon and serve in the punch.
We hope that you enjoy your dinner and have a chance to treat yourself and your guests to one of these festive holiday drinks this Thanksgiving!