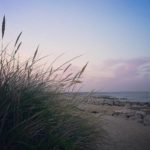 Have you planned your next trip to the beach yet? The best time of year to enjoy Pleasure Island and Wilmington has finally arrived! September and October are two of the most gorgeous months here on the Cape Fear Coast. The big crowds have dispersed and kids are back to school. The beach becomes a place of solitude and peace. If you are looking for balmy weather and a bit of solace, now is the time to visit us at the Beacon House Inn! Here are a few of the fun things we can recommend that are happening this September 2017.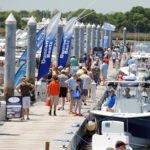 The Wilmington Boat Show is one of the largest boat shows between Annapolis, Maryland and Tampa, Florida. September 8-10, 2017.
The Carolina Beach Dragon Boat Regatta takes place the weekend of September 16, 2017.
The Summer Harvest Festival at Poplar Grove Plantation is the perfect way to spend the afternoon with the whole family. September 16-17, 2017.
Battleship Alive! Brings the Battleship to life with living history interpreters that literally bring the ship to life! September 23, 2017
The Wilmington Wine & Beer Walk gives you a chance to sample various beers and wines around town. September 30, 2017.
This is but a small selection of activities to enjoy when you visit us this September! We hope you will join us and experience the best time of year at the coast!